Emerging Disease Information at your Fingertips
The world of medicine is constantly changing, and getting new guidance to your partners and providers is administratively burdensome. That's why we've created a tool that takes care of the details, letting you focus on your community.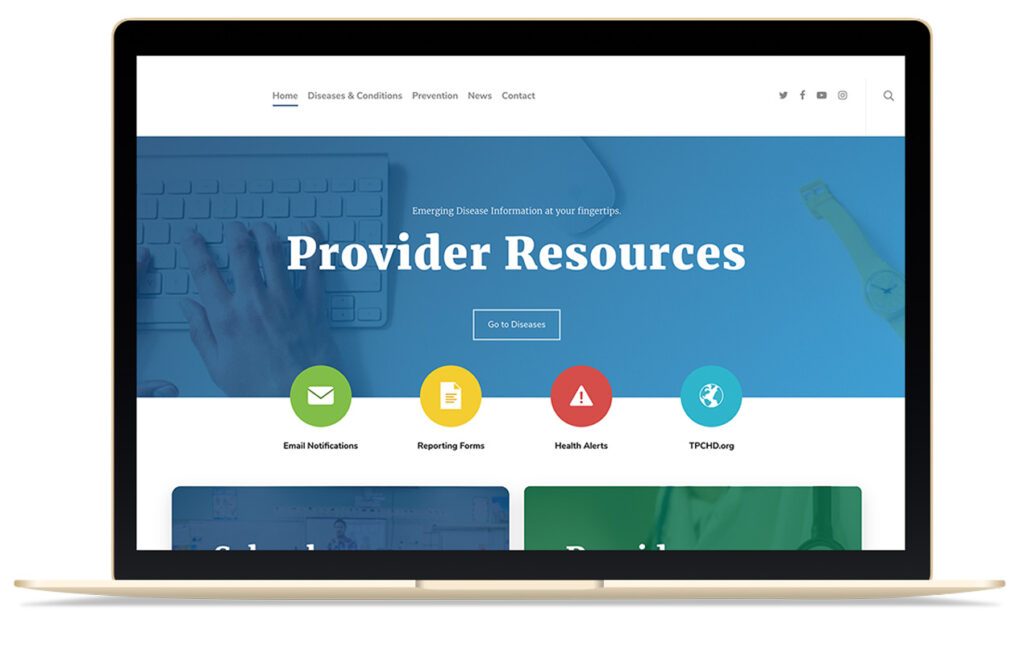 The Latest News
Up-to-Date Notifiable Condition Information
As a Public Health Agency, your focus should be on the community you serve and how to improve health outcomes locally. Provider Resources WA tracks all of the emerging disease information and updates your website for you. Allowing you to spend your time serving your providers.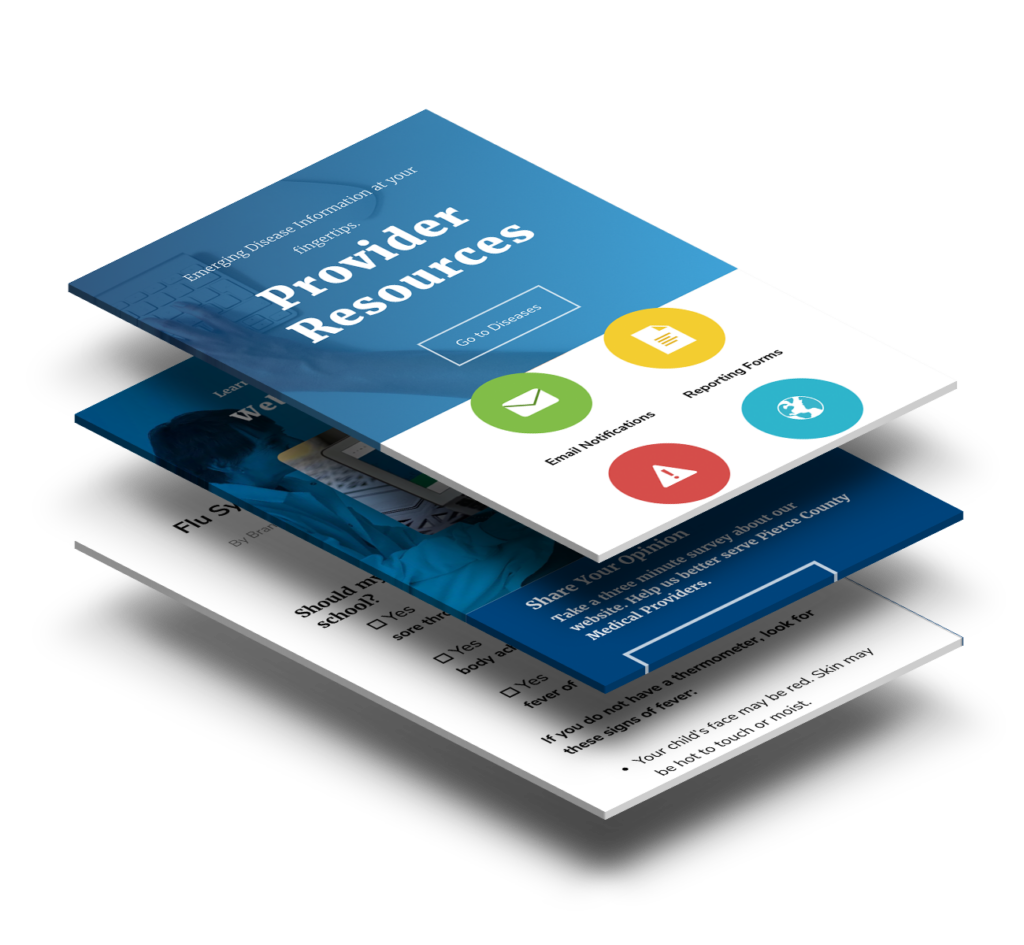 Custom Built
A Handmade Website Just for You
We take care of the state-wide high-level content so that you can focus on your local community.
Imagine having a custom-made website where all documents, advisories, alerts, and state-wide data was constantly updated, but you controlled the
Provider Resources WA will build and manage a website tailored to your providers, ensuring a seamless user-friendly experience. We've consulted doctors, school nurses, and many other public health professionals to make sure our websites are easy to navigate. This allows the providers in your area to be able to get to the information they need quickly.