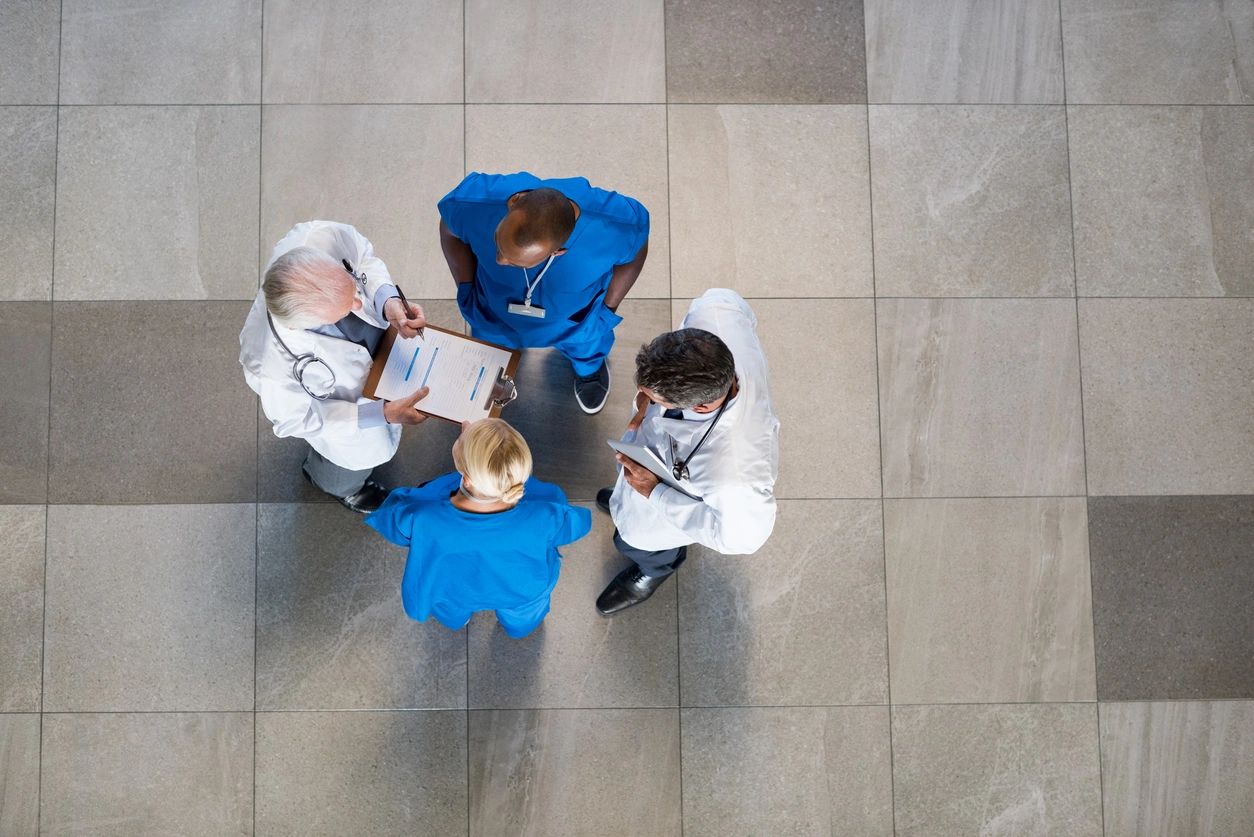 Requested Actions
Be aware, Washington State is currently experiencing a shortage of anti-SARS-CoV-2 monoclonal antibodies (MAbs). Adhere to National Institutes of Health (NIH) guidelines on the use and prioritization of MAbs.
Do not administer or prescribe Ivermectin for prevention or treatment of COVID-19. CDC issued a health alert about the rapid increase in Ivermectin prescriptions and reports of severe illness associated with the use of Ivermectin to prevent or treat COVID-19. The evidence suggesting Ivermectin is safe or effective at treating or preventing COVID-19 is of very low- to low-certainty.
Help families navigate the K-12 testing requirements to return to school for students with COVID-19-like illness (CLI). Although rapid antigen tests are increasingly used for screening and quarantine, children with CLI still need a negative molecular test before returning to school. Over-the-counter antigen tests done at home do not meet the requirements.
Background: Monoclonal antibody shortage
A recent change in allocation policy and supply chain management of anti-SARS-CoV-2 MAbs has contributed to a supply shortage. We await further guidance from Washington State Department of Health (DOH) on how to prioritize and optimize use of the limited available supply. While we await guidance, prioritize administration of MAbs when available in accordance with NIH guidelines:
Prioritize the treatment of COVID-19 over post-exposure prophylaxis of SARS-CoV-2 infection while these therapies are in short supply.
Among fully vaccinated COVID-19 cases, limit use to those who are ≥70 years of age OR who are moderately-to-severely immunosuppressed.
Among partially immunized or unimmunized COVID-19 cases, prioritize administration to the following groups:

Older age (e.g., ≥65 years).
Obesity (BMI ≥35 kg/m2, or if age 12-17, BMI ≥85thpercentile).
Pregnancy.
Chronic kidney disease.
Diabetes.
Immunosuppression.
Cardiovascular disease.
Hypertension.
Chronic lung diseases.
Sickle cell disease.
Neurodevelopmental disorders.
Complex genetic or metabolic syndromes.
Severe congenital anomalies.
Medical-related technological dependence.

Administration within ≤7 days of onset offers the greatest yield in preventing severe disease.
DOH has not changed its clinical recommendations for monoclonal antibodies.
Monoclonal antibody treatment is available through EUA to people in Washington who are 12 years or older and weigh at least 39 kg and are at high risk for progressing to severe COVID-19 or hospitalization. Monoclonal antibodies are laboratory-made proteins that bind to the spike protein of SARS-COV-2 and block the virus' attachment and entry into human cells. Research demonstrating the benefits of monoclonal antibodies for treatment of COVID-19 is growing.
To order monoclonal antibodies, send your request form to mcm@doh.wa.gov on Wednesdays by 9 pm. Orders will be confirmed by DOH by the end of the week. Establish a WA HEALTH or HHSProtect (tele-tracking) account, in order to show a utilization history.
When supplies are no longer short, direct ordering of monoclonal antibodies will resume. For more information on this transition, visit the Public Health Emergency (PHE) website. We will provide more information as we learn more about this transition. Email the HHS Therapeutics Team at COVID19Therapeutics@hhs.gov for support during this transition.
During the COVID-19 public health emergency, Medicare will cover the cost of infusions. Healthcare providers administering monoclonal antibody products in Washington are required to follow the manufacturer and EUA guidance:
Whatcom County Monoclonal antibody referral
 Additional information
 Patient Education
Share the following materials with patients.
Additional Resources
 Contacting the Health Department
360-778-6100         Main Call Line – available M-F 8:30am to 4:30pm
360-715-2588         Afterhours Answering Service – available after 4:30pm and weekends
360-778-6150         Communicable Disease Report Line – 24 hours a day 7 days a week
360-778-6103         Confidential Communicable Disease Fax – 24 hours a day 7 days a week
1500 N State Street, Bellingham WA 98225