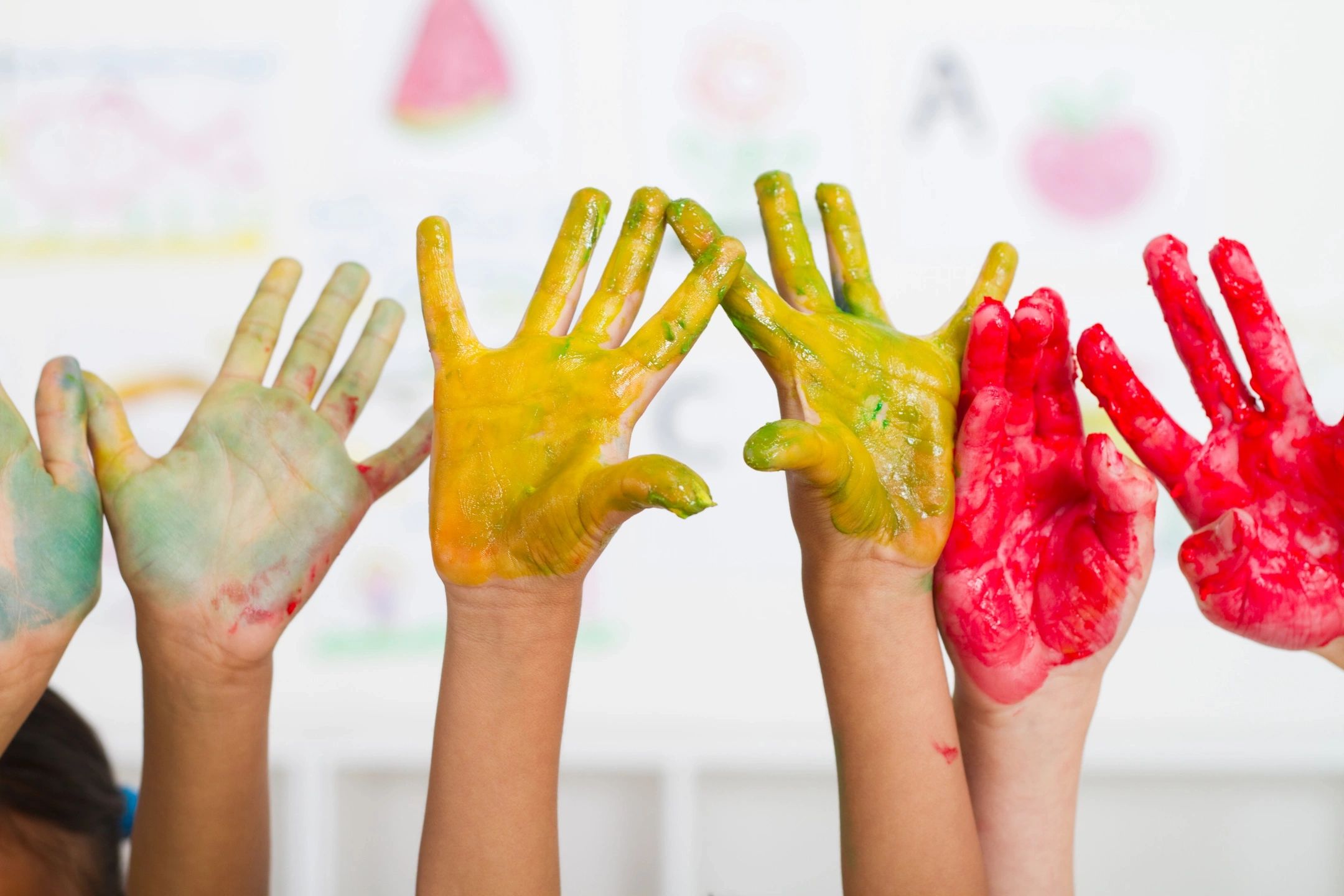 Requested actions
Background
COVID-19 vaccine for children 5–11 years old
Following a vote by the Advisory Committee on Immunization Practices (ACIP) on Nov. 2, CDC recommended a lower dose (10 mcg in 0.2 mL) of Pfizer-BioNTech COVID-19 vaccine for all children 5–11 years old under FDA's expanded EUA. Western States Scientific Safety Review Workgroup approved this recommendation on Nov. 3. The pediatric dose is one third the dose for people 12 years or older. It is a 2-dose series, administered intramuscularly, at least 3 weeks apart. A booster dose is not currently recommended for anyone under 18 years old.
Pfizer-BioNTech COVID-19 vaccine pediatric formulation will arrive in a 10-dose vial with an orange cap and an orange border on the label and must be diluted before use. The pediatric formulation can be stored for 6 months in an ultra-low temperature freezer (-90°C to -60°C) and 10 weeks in a refrigerator (2°C to 8°C).
The pediatric formulation should not be administered to anyone 12 years or older. The adult vaccine cannot be used or cut to administer to children.
If a child 5–11 years old accidently receives a 30 mcg dose for their first dose, they should receive a single age-appropriate (10 mcg) dose for their second dose 21 days later, and be considered as having completed their primary series.
If a child 5-11 years accidentally receives a 30 mcg dose for their second dose, they should be considered as having completed their primary series.
CDC and FDA approval came after research showed no observed adverse events of special interest, including anaphylaxis, myocarditis, pericarditis or Bell's palsy. As more children get vaccine, we anticipate possible cases. Healthcare providers are required to report all adverse events to the Vaccine Adverse Event Reporting System (VAERS). The vaccine showed similar efficacy (~90.7%) observed among adolescents and adults.
COVID-19 has significantly impacted children. COVID-19 is the eighth leading cause of death in children 5–11 years old in the U.S. 32% of children hospitalized from COVID-19 had no underlying health conditions. About 8% of children with COVID-19 have long-term sequalae. Multisystem inflammatory syndrome (MIS-C) after COVID-19 is highest among children 5–11 years old. Providers reported 5,217 cases of MIS-C since Oct. 4, 2021. 60–70% of these patients were admitted to intensive care and 1–2% died.
We encourage you to reach out to your pediatric patients and their caregivers and promote how vaccination would benefit them. COVID-19 vaccine can be given on the same day, at the same appointment, as other vaccines, as long as they are given at different injection sites. Help your pediatric population catch up on their routine vaccinations, too.
CDC will post updated clinical considerations soon. A Clinician Outreach and Communication Activity (COCA) call on Thursday, Nov. 4, 11 a.m.–noon will cover what clinicians need to know about administering pediatric COVID-19 vaccine.
COVID-19 vaccine resources
EUA fact sheets for recipients and caregivers:
COVID-19 testing
The U.S. is experiencing a shortage of BinaxNOW COVID-19 rapid antigen tests. We issued a guidance document for providers who conduct regular COVID-19 testing. We encourage you to use other available antigen or PCR tests.
Abbott Laboratories extended all BinaxNOW tests' shelf life to 12 months. See Abbott's BinaxNOW COVID-19 ag card product expiry update for new expiration dates by lot number.
Testing to return to school
Families need help navigating the K–12 testing requirements to return to school when a student has COVID-like illness (CLI). Children presenting with CLI need a PCR test to return to school. Over-the-counter antigen tests are not acceptable proof of testing.
Person with CLI tests negative for SARS-CoV-2 with a molecular test—may return to school if they are not a close contact of someone with COVID-19 and subject to quarantine.
Person with CLI tests negative for SARS-CoV-2 with an antigen test—CDC guidance recommends a confirmatory lab-based molecular test.

An alternative to confirmatory nucleic acid amplification testing (NAAT) is serial antigen testing performed every 3–7 days for 14 days.
COVID-19 test processing
Labs report varying amounts of time to process COVID-19 tests. To support faster turnaround, we encourage providers to use in-state labs. The below table shows COVID-19 test processing times for in-state private labs.
| | | |
| --- | --- | --- |
| Lab | Time to process test | Tests processed daily |
| FidaLab | 24-72 hours | 800-1,200 |
| Kaiser | 24-72 hours | 800-1,000 |
| LabCorp | 24-48 hours | Unknown |
| Northwest Pathology | 24-48 hours | 20,000 |
| Quest | 24-48 hours | 1,300 |
| UW Virology | 24-48 hours | 7,000-9,000 |
| Atlas Genomic | 24-48 hours | 10,000 |
Patient education
Share the following materials with patients.
Immediately report COVID-19
We ask that you notify us of patients being tested who are hospitalized or have contact with a confirmed case, and not wait for the lab confirmation. Fax the COVID-19 Report Form to 360-778-6103. You can leave us a non-urgent confidential report on our 24-hour Communicable Disease Report Line, 360-778-6150.
Contacting the Health Department
360-778-6100
Additional resources