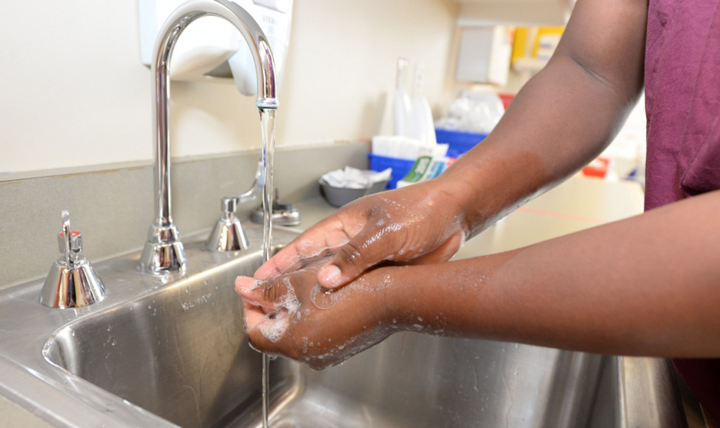 Monkeypox
Monkeypox virus (MPV) is an ongoing health emergency. Whatcom County has 2 reported cases. The United States has over 21,000 reported cases. See our provider resources monkeypox page for prevention, testing and treatment guidance.
Monkeypox is a notifiable condition. Call 360-778-6150 to report suspected or confirmed cases within 24 hours.
Jynneos vaccine
We have a limited allocation of Jynneos vaccine for prevention and post-exposure prophylaxis.  If your practice does not yet offer vaccine, please have eligible persons contact a public health nurse for screening, M-F, 830-430 360-778-6100.   
Last week, we expanded vaccine eligibility criteria to people who:
Had a high-risk exposure to a person diagnosed with MPV.
OR
Are a sex worker of any gender or sexual orientation.
OR
Are a gay, bisexual or other man or transgender person who has sex with men AND to whom at least 1 of the following applies:
Had multiple sex partners in the past 3 months.
Had gonorrhea or syphilis in the past year.
Used methamphetamine in the past month.
Attended a bathhouse or public sex venue in the past 3 months.
Homeless or in unstable housing AND staying in a congregate setting.
Exchanged sex for money, drugs or other purposes in the past 3 months.
Incarcerated in the past 3 months.
Black, Hispanic, Latinx, Native Hawaiian, Pacific Islander, Asian, Indigenous, American Indian or Alaska Native.
Tecovirimat antiviral
Tecovirimat (TPOXX) is FDA-approved to treat smallpox in adults and children. Because MPV and smallpox viruses are closely related, smallpox drugs and vaccines may be used to prevent and treat MPV infections. However, FDA has not approved TPOXX for other orthopoxvirus infections (i.e., monkeypox). CDC holds a non-research expanded access investigational new drug (EA-IND) protocol that allows use of TPOXX for primary or early empiric treatment of orthopoxvirus infections in adults and children.
TPOXX is the only drug available to manage MPV symptoms and slow infections. Treatment depends on how sick someone gets or whether they're likely to get severely ill, such as if they have a weakened immune system. Most people with MPV fully recover in 2–4 weeks without treatment.
Strategic National Stockpile supplies TPOXX at state health departments' requests. Currently, DOH works with local health jurisdictions to pre-position supply in each county.
TPOXX comes in both oral and IV forms. Oral TPOXX is the most common way to take the drug. It is a 14-day treatment taken twice a day.
Questions about MPV vaccine or treatment?
Call 360-778-6100 and ask for a public health nurse.
More resources
Contact Whatcom County Health and Community Services at 360-778-6100
Contacting The Health Department.

360-778-6100 Main Call Line – available M-F 8:30am to 4:30pm.

Afterhours Answering Service – available after 4:30pm and weekends, call 360-778-6100 and press 2 to be connected to the on-call manager or health officer.

360-778-6150 Communicable Disease Report Line – 24 hours a day 7 days a week
360-778-6103 Confidential Communicable Disease Fax – 24 hours a day 7 days a week
509 Girard Street, Bellingham WA 98225